About BlackWomyn Beautiful
BlackWomyn Beautiful is a platform for Black women to amplify and celebrate their beauty and power. Beauty can be a woman's intelligence, skill, even creativity. We offer tools, products and experiences that allow women to pinpoint and boldly declare this beauty as a vehicle for personal and community empowerment.
BlackWomyn Beautiful is about changing the narrative regarding what it means to be a beautiful Black woman. Beauty is power. Power can change the world, starting with us.
About the Founder: Ella Turenne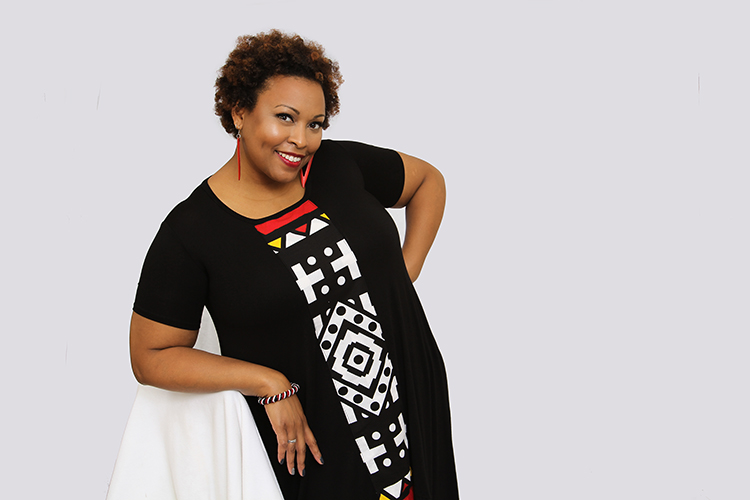 Ella Turenne has been described as a "one-woman army of culture." She founded BlackWomyn Beautiful to create space for the awkward Black girls of the world to be their truest, most authentic selves so that they can live their best lives…a goal she works towards every day.
Ella is an author, actress, filmmaker and poet who has published and performed internationally. Ella is also an activist who's work has focused on mass incarceration and issues pertaining to Haiti. She is a scholar with a Masters in Social Work from Boston University and a Masters in Media Studies from The New School and has presented at numerous universities and conferences. Ella has been a fellow of Leadership LA and an Arts for LA ACTIVATE Fellow. Ella's first one woman show, Love, Locs & Liberation was a winner of the Hollywood Fringe Festival Scholarship and an Encore Producers Award. It has been a selection of the Downtown Urban Arts Festival, the United Solo Festival and the Los Angeles Women's Theatre Festival.